Why does DeepL dare to claim to be the "world's most accurate translator"?
DeepL: The Fast Expansion Path of a Slow Company
Language is the carrier passed down from generation to generation in human civilization. As the saying goes, "Ten miles of different sounds, five miles of different tones", language also tells the story of a region and a period of history. In today's world, the ability to communicate across languages is becoming increasingly important, and the world is becoming more closely knit as a result of broader communication.
Businesses must also communicate with their customers, suppliers, and partners in different countries/regions. In this process, high-quality language translation has become a rigid requirement, which can help us accurately convey expected information. At the same time, companies that communicate in their customers' or partners' language will be better equipped to succeed in the global market.
Today, we will take a look at a unicorn enterprise like this – a machine translation platform called DeepL, which can immediately and accurately translate written content into different languages with ease.
Begun in Germany, Eight Years to Forge the Sword
The development of DeepL began in Cologne in 2009, when former Google scientist Gereon Frahling founded the Linguee online dictionary. Since 2010, Linguee has had language pairs such as English-German, English-French, English-Spanish, and English-Portuguese, providing translations for words and phrases in various languages. From 2012 to 2017, DeepL founder Dr. Jaroslaw Kutylowski served as CTO at Linguee.
While trying to improve Linguee, Dr. Jaroslaw Kutylowski began using neural networks to improve their validation process for different translations. He led the team to start training neural networks and translating based on the dataset they had accumulated over the past decade. Eventually, Linguee ended in 2017. They then announced the launch of DeepL. Dr. Jaroslaw Kutylowski was also appointed CEO in July 2019.
We can see that although DeepL's first-generation product was released in 2017, in fact, their prototype product had been deeply involved in this track since 2009, as the saying goes, a sword takes ten years to forge, and the maturity of any technology cannot be separated from long-term investment and accumulation.
Three Product Lines, Covering to C and to B
Based on its translation capabilities, DeepL can be mainly divided into three product lines. The first is the DeepL Translator, which uses a deep neural network architecture of the Transformer to overcome the limitations of early neural machine translation models such as RNN.
The Transformer model uses self-attention mechanisms, allowing it to simultaneously pay attention to all the words in a sentence, capturing both local and global dependencies. In contrast, previous RNN models would process input sequences in order (i.e., one word at a time), and as the sequence got longer, the influence of earlier words on later words would weaken. Currently, DeepL supports 31 languages and is available on PC clients, web clients, mobile clients, and browser extensions.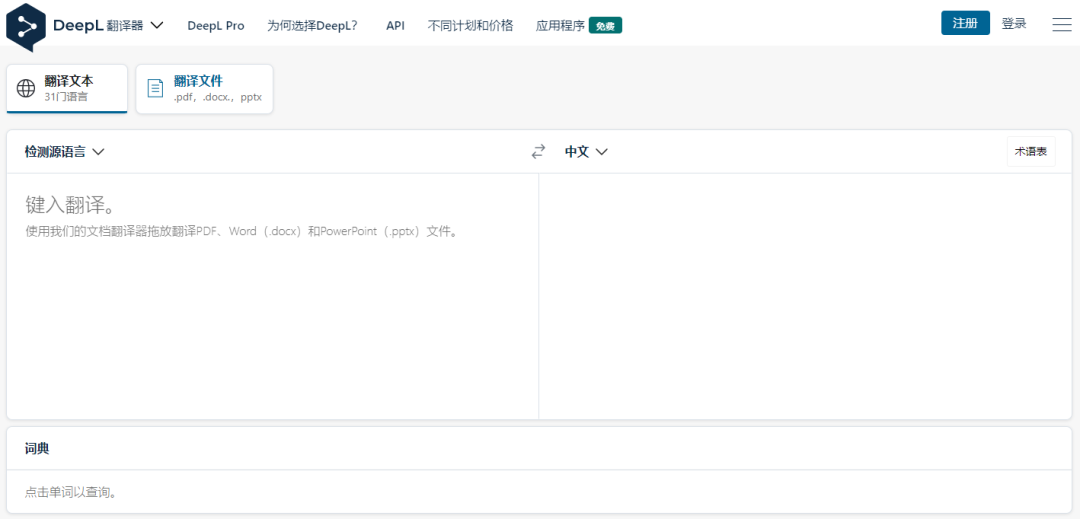 The second is DeepL Write. Released in January 2013, DeepL Write is an AI writing tool that can improve written communication in English and German, solve grammar problems, and provide suggestions on phrasing, tone, style, and word choice. It can be used on desktop and mobile browsers.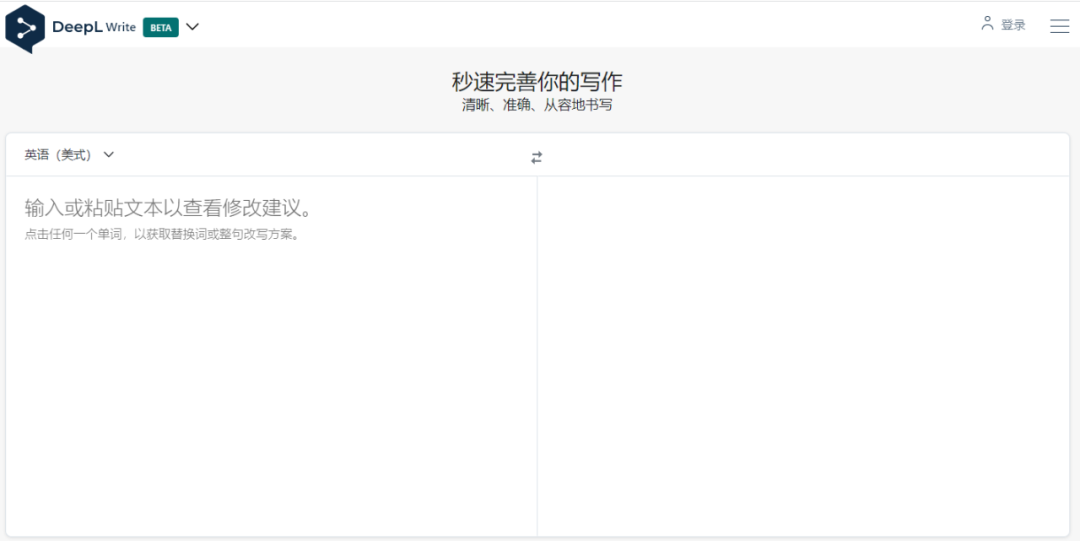 Finally, there is DeepL API. Developers can use its JSON-based REST API to integrate DeepL machine translation technology directly into their products and platforms. Companies can use its API to translate text in browsers, chat programs, email clients, or word processors. It can translate Word, PowerPoint, PDF text, and HTML files.
Users can choose the translation tone for languages with formal/informal pronouns, and limit the maximum cost per month based on usage. Users can also specify how to translate words and phrases by creating a glossary, including internal communications, real-time translation apps, and augmented reality translation.

We can see that DeepL's customer base covers both to C and to B. At the to C level, ordinary consumers can use free translation tools just like using Google Translate. For developers, they can use DeepL's API to integrate machine translation services into their applications or software products. At the to B level, companies can use DeepL to communicate with customers, partners, and employees in different languages. At the same time, there will also be some language service providers who use DeepL to provide translation services to other companies or individuals.
Expand Business Boundaries and Increase Market Size
In 2022, the global language services market was valued at $60.7 billion, and is expected to reach $96.2 billion by the end of 2032. We are increasingly aware that technological development has made language translation easier to obtain, easier, and cheaper than ever before. In particular, the global language translation software market was worth $9.3 billion in 2021, and is expected to reach $44.8 billion by 2031.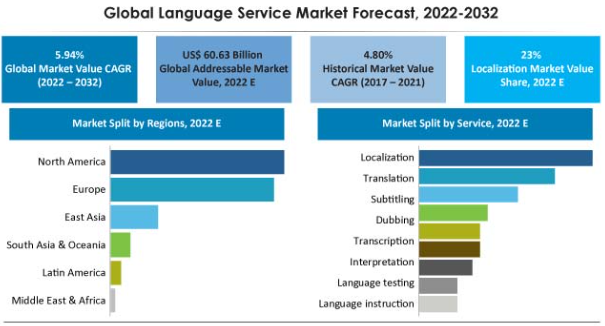 DeepL is also expanding its boundaries in this rapidly growing market, no longer satisfied with just being a translation service company, but expanding its business to become a text-focused artificial intelligence company. Their latest product, DeepL Write, focuses on becoming an English writing assistant and competes with the unicorn Grammarly, valued at $13 billion.
Free Value-added Models Quickly Attract Users
DeepL uses a free value-added business model to bring users into the paid layer. The free layer limits the number of characters that users can translate at once, the security of user data, the number of documents they can translate per month, the number of vocabulary lists they can have, and the allowed integrations. The free layer that can access the same functions as the DeepL API has fewer restrictions and allows access to more vocabulary lists and translations.
DeepL Pro is available for individuals and teams, divided into three levels, with annual fees charged to each user: the basic level costs $104.88/year, the advanced level costs $344.88/year, and the final level costs $689.88/year. They also offer enterprise pricing for teams of more than 10 people, which requires contacting sales representatives. DeepL API Pro provides fewer restrictions and more features, charging users $5.49/month or $65.88/year, plus a fee of $25.00 for every million characters translated.
For DeepL, every additional language added has the opportunity to increase sales, expand its user base, and compete for larger enterprises and contracts. It also makes it more difficult for large enterprises to switch their services. At the same time, DeepL Write also requires continuous attention in the commercial sector.
Grammarly only targets English speakers, with a valuation of $13 billion and 30 million daily users. If DeepL creates a product like Grammarly for each of the 31 languages it currently supports, and achieves greater use worldwide, its business competitiveness will also increase.
Became A Unicorn, facing More Brutal Competition
Currently, more than 1 billion people have used DeepL's services. By the end of 2021, DeepL was the 9th most visited website in Switzerland, the 30th most visited website in Japan, and the 146th most visited website globally. There are 20,000 companies worldwide using DeepL. As of the end of 2022, DeepL's annual ARR reached 50 million USD. The growing influence and commercialization process have also brought new capital support to DeepL. In January 2023, DeepL completed a 100 million USD financing led by IVP, with a company valuation of 1 billion USD.
Despite having millions of users, DeepL is not the only choice for users, especially when facing competition from cloud platforms like Google, Microsoft, and Amazon. As DeepL's technological moat weakens, it may lose more enterprise customers as these users find it easier to use the service on cloud platforms.
In addition to large cloud service providers, startups are also vying for this market. For example, Unbabel, founded in 2013, is a language translation platform that combines artificial intelligence with human translation. Point 72 Ventures led their Series C financing of 60 million USD. Another language translation software company, Lilt, founded in 2015, has raised 92.5 million USD in funding. And large language models like ChatGPT raiding the market, make the market even more ambiguous.
Clearly, the market competition is increasingly fierce, and if DeepL hopes to disrupt the billion-dollar AI-powered writing assistant market for every language it provides, it still has a long way to go.
Author Bio
Zheng Bo, also known as Harbour or Ha Bo, is a well-known figure in the 2B infrastructure startup industry in middle age. He is the founder of CnosDB, an open-source community for cloud-native time-series databases.
To join the CnosDB community
please scan the QR code below and add CC to your contact. CC will also share live streaming links in the group.